Last Updated on October 18, 2023 by
Rather than being in your town or time zone, a virtual bookkeeper takes care of your bookkeeping remotely. In bookkeeping software, all communication and financial documents are stored. Your virtual bookkeeper categorizes your transactions and prepares your business's financial statements.
What does Virtual Bookkeepers Do?
Pay clients' bills on a weekly base
Reconcile bank statements
Data entry (coding) and journaling
Clients can be provided with weekly and monthly reports (you can also add this to your contract).
Weekly account receivable aging
Accounts payable aging (weekly).
Monthly aging (monthly).
Monthly Balance Sheet
P & L (monthly).
Budget to actual (monthly).
Statement of cash flow (monthly).
Additional custom reports available at an additional charge
Manage and maintain the chart of accounts
Reconciliation of debit/credit cards
1099 preparation (may be subject to an additional charge)
Work with a vendor who is certified to process payroll. They will set up the payroll account and schedule and process payroll.
What does Virtual Bookkeepers Do Not Do?
Prepare 990
Forecast
Payroll taxes are handled by a Third Party Vendor. They will handle taxes and W2 for you.
Determine the right coding for transactions
Worker's compensation audits
Collections
What is the 'Virtual' Method of Working?
We know that there are many factors to consider when weighing the pros and cons of hiring a Virtual Bookkeeper. Your company's financial health and vitality are not to be taken lightly. Therefore, it is important to make decisions about how and by whom they will be managed. Your finances are just one aspect of the many responsibilities you have. It's likely that you have a business to manage, and you might think you don't have the time or resources to create this "virtual" working relationship.
Let's just say that you might be more "virtual than you realize." How?
FaceTime is a great way to connect with friends and family. It's no different from chatting with a Virtual Bookkeeper about month-end numbers. Do you use email, text messages, or apps…? You do, of course! You're more prepared to jump to virtual than your imagination would have you believe.
These are apps we use as a company team and many of our Virtual Bookkeepers share with their clients.
1Password
1Password syncs data across devices, so you can always access your passwords with one master password. Your password vault secures every login and private document to ensure your information is always safe and secure.
CamScanner
Are you buried under piles of papers, notes, and business cards? CamScanner allows you to scan any document and convert it into digital format. CamScanner allows you to take a picture and access, edit, or manage documents from any location.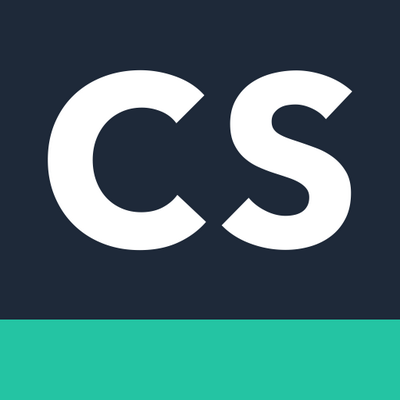 Todoist
This App is a highly-rated productivity app that organizes your life. It keeps track of your goals, tasks, and projects in one place that is easy to use. It can sync across all devices and integrates seamlessly with all your favorite apps. This will quieten the chaos and allow you to take charge of everything.
Slack
Slack allows you to access all the tools and messaging needed to collaborate with your team. You can organize channels according to the most important information for your company – by client, team, or project. Side conversations can be kept from becoming overwhelming by using threads or direct messages.
LastPass
LastPass is a password manager for free that securely stores passwords online. LastPass's standard version includes a web interface and plugins for several web browsers as well as apps for many smartphones.
bill.com
Bill.com provides cloud-based software to automate back-office financial operations for small- and medium-sized businesses. Its AI-enabled platform connects businesses with their suppliers and clients, allowing them to manage cash inflows as well as outflows.
Expensive
Expensify, a software company, develops a system to manage expenses for both personal and business use. Expensify Ventures is Expensify's venture capital arm.
What you should – and shouldn't – be doing.
Your bookkeeper may be busy with the daily tasks of your company, but there are important things you can do. While you're busy with those tasks, there are some tasks you can delegate to your virtual bookkeeper.
Belay and Virtual Bookkeeper are used to relieving you of the responsibility of managing all the daily tasks essential to your business. These tasks are important, but you don't have to do them. You are actually wasting precious time if you do these things.
Here are a few reasons to hire a Virtual Bookkeeper.
Long-term Savings
Poor money management can be as costly for your small business as any other thing. Hiring a Virtual Bookkeeper can help you save money and maximize your business's value. Virtual bookkeeping services are also cheaper than hiring a salaried employee.
Flexibility
Virtual bookkeeping services are staffed with experienced bookkeepers who can manage your bookkeeping according to your schedule. They do not have to worry about the financial impact of having to pay a full-time wage, sick days, holidays, or other benefits.
Objective Financial Advice
A third party can provide an objective opinion about the financial health of your company. With that perspective, it is possible to make informed business decisions that will impact the health and viability of your business.
Accurate Financial Reporting
Bookkeeping can be difficult when you are trying to do everything on your own. Your accountant can access virtual bookkeeping services to provide real-time financial reporting so that you are ready for tax season.
Cash Flow Management
A virtual bookkeeper can help you easily review your finances and assess your profits. You can also monitor your receivables and payables, which will make it easier to manage your operating activities.
You can save time
A virtual bookkeeper will help you save time, stress, money, and headaches at the end of the year.
Peace of mind
We need to say more. If none of these benefits of hiring a virtual bookkeeper for your small business appeal to you, you will surely appreciate the value of having someone else take care of all the details.
Read More: Commercial Structures Makes up a Major Part of Any Economy's Development