Today, timekeeping has become a fashionable affair. The wristwatch industry, especially women's watches, has witnessed a revolution in designs, technology, colour palette and patterns. In this blog, we will guide you through seven different women's watches you can carry out for seven days of the week to look fashionable and chic.
Monday
The week starts on Monday, the first day of a long monotonous, challenging week ahead, and Monday blues is the mood. So wearing a pretty blue arm candy to match your outfit is the only way to drive away the Monday blues away in style.
This round blue Swarovski women's watch with a blue leather strap and intricate watch dial can be the perfect candidate for the job. The icy blue and white combination can be paired with any ethnic or business casual outfit. Meanwhile, if you like minimalistic women's watches, the Movado navy blue watch is made just for your Monday OOTD. The one-colour simplistic design of the women's watch with stainless steel watch strap can be paired off to look ravishing.
Tuesday
Tuesday is just the second day of the week. It is less dreadful than Monday, but four more days are left before the weekend; therefore, Tuesday is a day that brings not much excitement. Thus, good arm candy can level up your energy level.
This silver Calvin Klein women's watch is just right to amp up your office wear. The mesh stainless steel watch strap and the plain watch face can give you the perfect boss lady energy to survive the week. But if you want to add colour to your OOTD, this Anne Klein pink women's watch can add the right amount of pop without going over the top.
Wednesday
Wednesday reminds you that you are halfway through the week, but the other half is still left. It gives off the midweek blue syndrome where you want the weekdays to get over fast. You can battle this helplessness and the midweek blue syndrome with another round of blue women watches.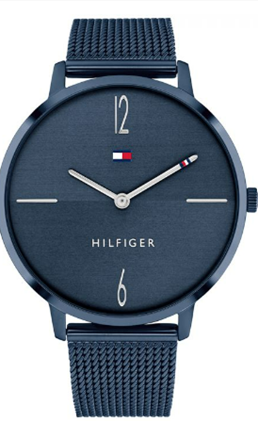 If you like extravagant things, this blue GC round women's watch is crafted just for you! The colour combination of royal blue and rose gold with a marble-patterned watch dial gives the impact of sheer luxury. However, if you are someone who wants to look chic without exaggerating, then this Tommy Hilfiger minimalistic women's watch with silver hints and the brand logo is accurate for you.
Thursday
Thursday is yet another weekday which evokes no special feelings. On Thursday, you just want to finish off your work and get done with the day so that the weekend comes quickly. Therefore, to lift your spirit, you might as well dress to feel good with a women's watch.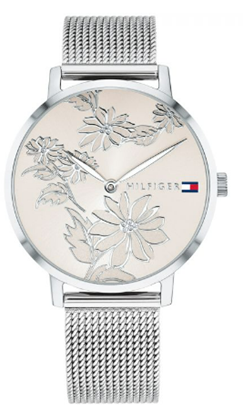 This Tommy Hilfiger silver stainless steel watch with a rose gold floral patterned dial sets it apart from other women's watches. On the other hand, you can pair this Anne Klein women's watch, encrusted with white gemstone, with your business or casual outfit for a subtle look.
Friday
Though Friday is still a weekday, your energy level is high because the weekend is finally here. The day's mood is to party, partying to wear off the tiredness of the entire week. So, you must be ready to start the weekend with a bang!
The Tommy Hilfiger watch with a grey dial, rose gold watch strap, and semi-precious stones are the ideal party-appropriate arm candy. Meanwhile, this black Citizen watch with minimal rose gold accents also looks stylish.
Saturday
The party animal inside you wakes up on Saturday when you unload the entire week's hardship and by refreshing your mood. You need the right women's watch to amp up your glam quotient to the max.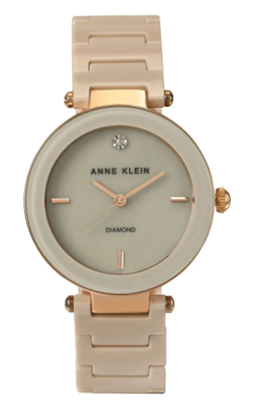 This Swarovski women's watch with pop red colour is perfect for the Saturday mood with its complementing the rose gold detailing. Anne Klein's brown women's watch is nothing short of a dream! The dash of brown colour and sleek design with marble detailing on the dial provides a classy look. 
Sunday
Sunday is a mixture of emotions; it is the weekend's last day and evokes the dread of starting a week the next day. Sundays are for hanging out with your friends for brunch or chilling with them by going to movies and relaxing; therefore, women's watches which provide a subtle yet fresh outlook, serve appropriate for the day.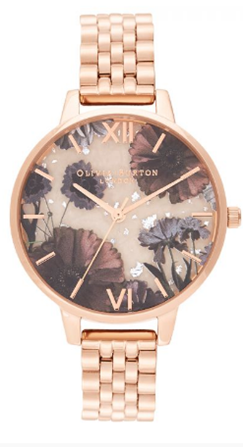 The Swarovski round women's watch with bracelet strap detailing and mother-of-pearl dial makes the wristwatch highly fashionable. However, if you don't want something blingy, this Olivia Burton woman watch is your answer for something classy and subtle.
Looking for a place where you can purchase women's watches? Head to Helios, where we have curated thousands of luxury watches from different luxurious brands just for you!