Last Updated on November 24, 2022 by
Succulents are fascinating plants that grow in a fascinating manner. They are characterized by fleshy leaves or stems that can store water during periods of high aridity and moisture during low rainfall. This is why you will find them in areas with severe weather conditions.The popular succulent plants are available in various sizes, colors, shapes, and unique features. They developed fleshy leaves or stems that can store moisture in seasons of extreme aridities, such as deserts, mountainsides, and high branches of tropical jungle trees.
They are commonly used as groundcovers, landscape specimens, and lawn substitutes in warm-winter climates. In almost any part of the country, they can be planted in various containers, indoors or outdoors, including wreaths and wall hangings.
Repotting Succulent
There are several reasons why it is necessary to report succulents. No matter the reason, it's always best to do this right before the flowers begin to bloom, which is usually early spring or early fall for most succulents. In this way, the succulents will have enough time to recover after the repotting. Before the growing season starts, you should report your succulents.
Read More: Fast Weight Loss: 10 Best Tips to Lose Your Body Fat
Here are a few signs that it's time to report a succulent:
Recently purchased succulents
The pot is no longer big enough for the succulent
The soil dries out after irrigation
The plant starts to look sick or unhealthy
The succulent begins to lean or topples over
Has produced babies or offsets
Step-by-step guide for repotting succulent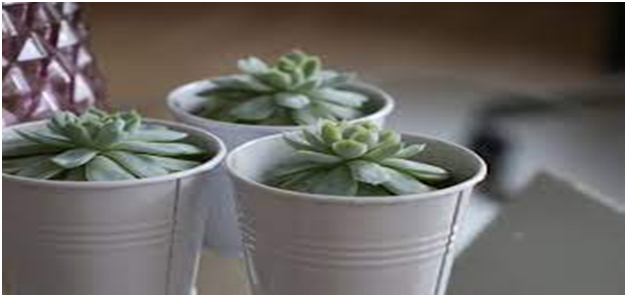 Step 1: Take the plant out of the old pot
The best way to start is by grabbing the plant at the base of the stem after turning the plant sideways. Shake the container a little after tapping it on the bottom. To remove the plant from its old pot, you can also use a stick or hands to loosen the soil. Then gently pull the stem of the plant to remove it from the old pot. To reduce the ground, poke chopsticks through the drainage holes to loosen more soil around the succulent. Remove the succulent by loosening the soil.
It is also possible to break the old pot with a hammer instead. You'd sacrifice the plant, but this would allow you to remove it from its old pot without harming its roots.
Step 2: Clean the root system and dry it
As soon as you remove the succulents from the old pot, you should brush away as much soil as possible from the roots or give them a gentle tap or tickle. After washing the germs with water, let them dry in a cool place away from direct sunlight for three to five days. Furthermore, if your succulents' roots have grown too long, you may trim them.
Step 3: transfer the plant to a new pot
Make sure the new pot has at least two-thirds of the soil mix filled before planting your succulents. The succulent should now be placed gently in the center of the container, and the soil should be completely covered over the roots. Place the succulents in the middle of the pot and cover the bases completely with soil by placing them above the ground so that there is no rot. Place the succulents so that the leaves are entirely above the earth to prevent rotting.
How do you report succulent arrangements?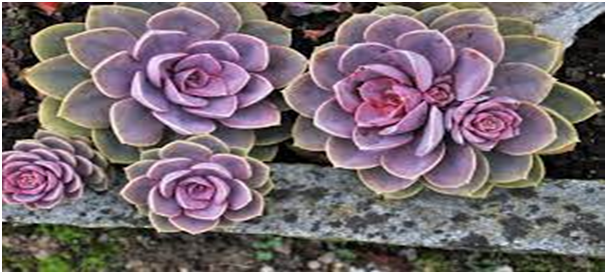 Repotting succulent arrangements, on the other hand, is quite challenging. For easier removal, take great care not to break any of the roots of each plant. Make sure to make cuts through both seeds and soil, and then remove as much old dirt as you can from the sources. When you are finished inspecting your succulent roots, place them in their new pot carefully. For plants whose roots are damaged, you should leave them out of the bank for about two to three days or until they callous over.
Warning & cautions
It's important to remember that you should never repot your succulent if it begins to flower. It is possible that repotting will halt the blooming process, and the flowers may fall off.
During repotting, please do not soak the plant so long in water or water it immediately after putting it in a new pot that you will overwater it. The roots of your succulent will rot if you give them too much water.
How to Plant Succulents?
When digging or removing succulents from a container, be careful not to damage the roots, which are fragile and shallow. You can gently shake the excess soil off, or you can do this with your fingers.
Succulent plants should be planted in newly prepared soil (with gloves on for spiny varieties), and the soil should be sifted around their bases, gently tamping them down. The soil surface should be covered with coarse sand, gravel, or some other inorganic mulch, and a gentle watering will help settle it around roots and plant bases.
Between soakings, allow plants to dry. Plants should be fertilized lightly once a year with all-purpose slow-release plant food, allowing them to rest in the winter.
When to water a succulent after repotting?
Repotted succulents will usually require about the same amount of watering as they did when they were first potted. After repotting, you should wait at least a week before watering your succulents. After the soil has been thoroughly dried, water it thoroughly without drowning it. It's a good idea to water your plants thoroughly after repotting them. Your plant's roots will suffer some damage during the repotting process, no matter how careful you are. Following repotting, watering thoroughly will encourage new roots to grow and help renew your plant's roots.