Last Updated on August 12, 2023 by
Wireless earbuds are becoming increasingly common. Listening to music or podcasts and staying connected with others is more important than ever before. New earbud with AI focus on improving noise suppression and reducing ambient sounds to a minimum. While this is a welcome benefit to those who need to focus, it can have surprising consequences.
Removing too much noise from the environment can prove isolating. That's why modern earbud designers have developed a plan to utilize noise suppression but still keep people aware of their surroundings. The answer is artificial intelligence.
AI inside earbuds, like in the new xFyro ANC Pro, work by detecting and isolating any sounds that would normally come into the user's ears. The buds then use machine learning software to compare the noise with patterns found in their library and categorize it as either urgent or non-urgent. Any non-important noise like ambient sounds, idle chatter, or far-off traffic will get drowned by the active noise cancelation, keeping you focused on more important things.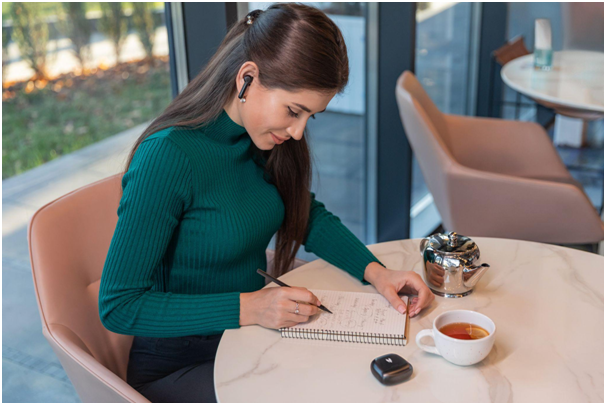 However, when the AI detects a noise it classifies as urgent, like a siren or someone talking directly to the wearer, it does the opposite. The sound is amplified to be more recognizable against the backdrop and filtered through the earbuds. The AI also lowers the music volume momentarily to bring more attention to the urgent noise. This way, users are always aware of their surroundings and any potential dangers in the immediate vicinity.
With the earbud AI taking care of any ambient noise, the wearer can enjoy music, travel, or converse with their peers without distractions. The earbuds are designed to be effortless to use, and if you don't like the AI, you can always turn it off to keep the essential ANC and relative silence.
The earbuds are also connected to another, more familiar AI. The case uses Bluetooth 5.0 to pair with an available mobile device (typically a smartphone). This allows the earbuds to function as the hub for the phone's native AI assistant, Google or Siri. With the built-in microphone in the carrying case, you can interact with the world's search engines without touching the mobile screen.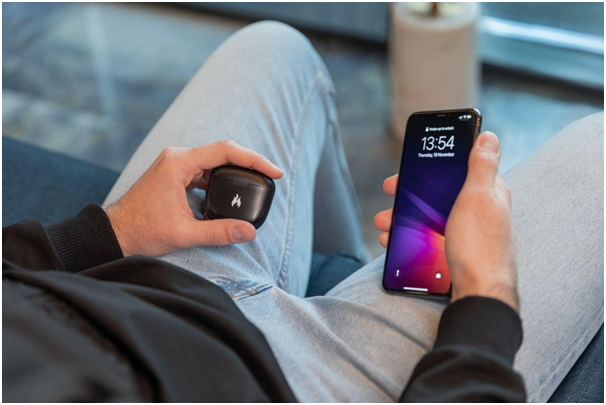 Earbud designers also innovate in physical properties and specifications. xFyro has started using graphene sound drivers to deliver better sound quality. This nanomaterial doesn't degrade from vibrations over time, making it an excellent sound conduit. Other improvements in the design include a better seal against dust and debris, making the earbuds more resilient to hostile weather.
Read More: Importance of Song lyrics in music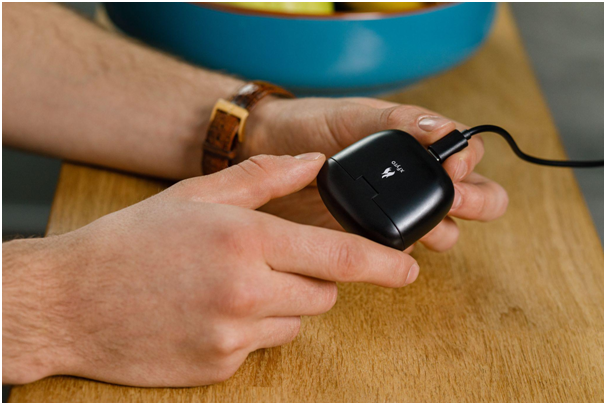 Mobile working and frequent commutes require longer battery lifespans and less reliance on charging cords. xFyro has kept up with the demands of modern society, with the ANC Pros boasting bud batteries that can last for up to 10 hours. If that sounds insufficient, the charging case holds enough juice to power the earbuds for another 90 hours. What's more, it only requires 15 minutes to charge them fully. This minimal downtime ensures you get your fill of music whenever you want without a hassle.
Improving the earbuds is a great way to boost connectivity by ensuring people have communication devices at the ready. The new AI-based systems allow them to also be safer than devices that completely block out ambient noise. Staying aware of your surroundings is vital in such hectic modern times. These earbuds provide the best of both worlds – connectivity when needed, and a distraction-free environment when focus is required.
If you want to find out more about xFyro product range and earbud designs, visit the website at www.xfyro.com.
Apart from that, if you are interested to know about the Power of Open-Back Headphones then visit our Music category.