Last Updated on September 27, 2022 by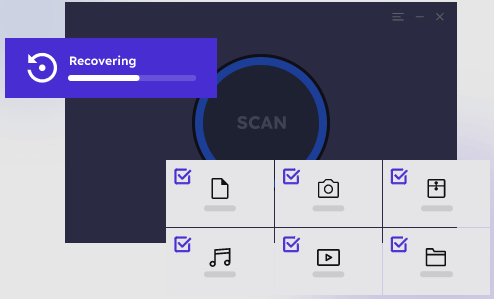 When using a PC utility for the first time, you may have a lot of questions regarding it and how to get the best service. It is okay to have questions as it helps you understand what software you have at hand.
Data recovery software is a must-have utility for your PC, seeing how abrupt data losses are. iTop Data Recovery is one of the best software to have if you want to shelter yourself from losing your files.
We will answer the most common questions on this tool to give you an idea of using it.
Is iTop Data Recovery Free to Use?
One of the things to love about iTop Data Recovery is the affordability of its services. It has a free version that you should check out, especially if you are a new user. While this version might have limited resources, it works fine in light data loss situations.
To get the free version, you visit the website and download it. Install the software on your device and launch it to recover lost data. You do not have to create an account to use this version.
Which Devices Does iTop Data Recovery Support?
This iTop product is the best option if you want to recover deleted files Windows 10. It is a Windows-oriented tool that supports older and new versions of this operating system. You may not be lucky if you are using Mac and other operating systems, though there is hope that iTop will release a data recovery product for more operating platforms.
Is It a Must to Upgrade to The Premium Plans?
If you want the best from this data recovery tool, you must upgrade to the premium plans. Subscribing to the plans gives you access to several features that guarantee a fruitful experience. While it is not a must to go premium, you should if you want to enhance the tool's functionality.
Some of the perks you will enjoy by subscribing include a 95% recovery success rate, advanced video recovery, 24/7 priority customer support, and recovery of over 1000 data formats.
Which Is the Best Premium Plan?
This iTop product has three premium plans to choose from. You can opt for the 1-month plan for short-term use, though it is quite pricey at $26.99 monthly. The 1-year project is ideal for long-term use, where you pay $2.5 monthly, a 70% discount. Finally, there is the lifetime package, which offers the best value. You pay a one-time fee of $39.99, an 80% discount.
How Do I Reach Customer Support?
iTop Data Recovery has 24/7 customer support that will tend to all of your needs. The support center responds promptly to your queries and will provide professional help. You can reach support by sending an email or submitting a ticket.
Can iTop Data Recovery Retrieve Files from Formatted Partitions?
The best data recovery software can retrieve files from different sources, including formatted partitions, showing you how versatile it is. Additionally, it works with data from unrecognized partitions and in 100+ data loss situations. You have to subscribe to a premium plan to enjoy these perks.
Apart from this if you are interested to know more about How User-Friendly Is iTop VPN? then visit our  Technology category.